Apartment
2 Guests (1 bed)
1 Bathroom
If you're looking for a one-of-a-kind Airbnb rental in Milan, look no further than this elegant designer apartment located in one of the Bosco Verticale towers.
Milan's Bosco Verticale, or "vertical forest" comprises two 27-story residential high-rises teeming with cantilevered balconies and planted with almost 900 trees and more than 2,000 shrubs and bushes.
The towers were designed by architect Stefano Boeri as part of his BioMilano: six ideas for a bio-diverse metropolis. His firm describes the towers as "a model for a sustainable residential building, a project for metropolitan reforestation that contributes to the regeneration of the environment and urban biodiversity."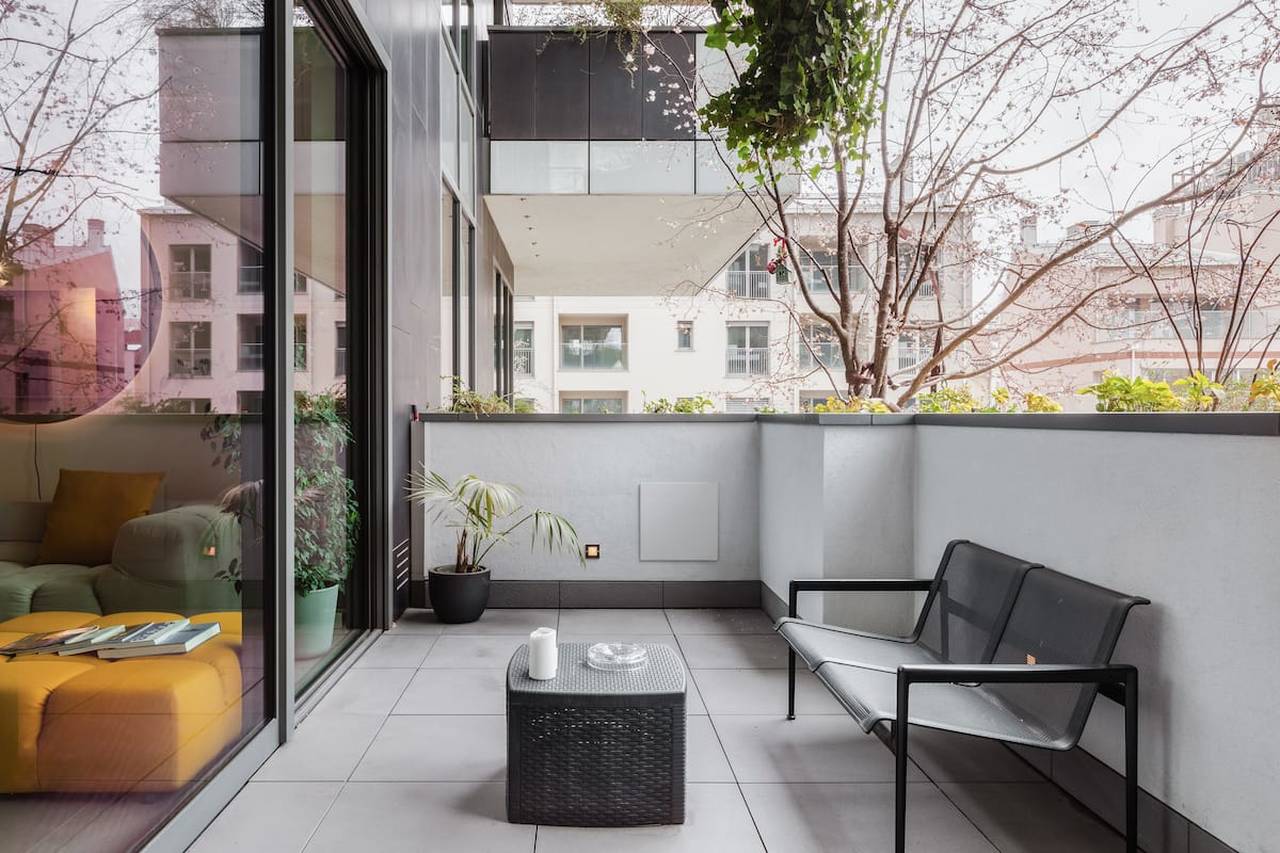 This chic and modern one-bedroom apartment on Airbnb is located in one of these towers and features a stunning balcony surrounded by the famous greenery. You'll enjoy all the amenities of a high-end city apartment, including a full kitchen, living area, and large bedroom. The apartment is also fully decked out with modern Italian designer furniture.
Facilities
Air conditioning
Coffee machine
Essentials
Fitness centre
Heating
Self-service kitchen
Self check-in
Washing machine
Wi-Fi (free)
More photos
Tap any image to see it in fullscreen
Location
The perfect base for your Milan vacation, this apartment is close to the city's main sights and is only a few minutes walk from Milano Porta Garibaldi Train station as well as several Metro stations. It is located in the Isola District of Milan, a lively and trendy neighbourhood with plenty of restaurants, bars, and shops. Originally a poor, working-class district, this area has seen a recent revival with an influx of tech companies, hipster coffee shops and creative studios.
How to get there
If you are arriving into Milan by train, you'll probably need to transit through one of the two main trains stations being either Milan Centrale or Porta Garibaldi. Both these stations are located within easy walking distance of the apartment which makes this the perfect base to get around and see all that this wonderful city has to offer.