Escape to The Rooster: Where Luxury Meets Serenity in Anti Paros, Greece. Your ultimate retreat awaits!
Nestled amidst the breathtaking beauty of Anti Paros, Greece, The Rooster stands as a beacon of serenity and refined indulgence. This luxury offers an unforgettable experience, combining organically minded aesthetics, wellness-focused amenities, and thoughtful design that seamlessly integrates with the stunning Cycladic landscape. The Rooster is more than just a place to stay; it is a haven where guests can escape the demands of everyday life and immerse themselves in tranquillity.
The Rooster boasts 17 suites and villas, each meticulously designed to offer guests an oasis of relaxation and seclusion. From the moment you step into your suite, you'll be enveloped in a sense of space and privacy. The interiors are elegantly adorned with polished concrete floors, plush beds dressed in the softest saffron and sand throws, and secluded sundecks that provide the perfect setting for reading, lounging, or simply savouring the beauty of the surroundings. To promote tranquillity, the rooms are free from televisions, allowing guests to disconnect and embrace the peaceful atmosphere fully.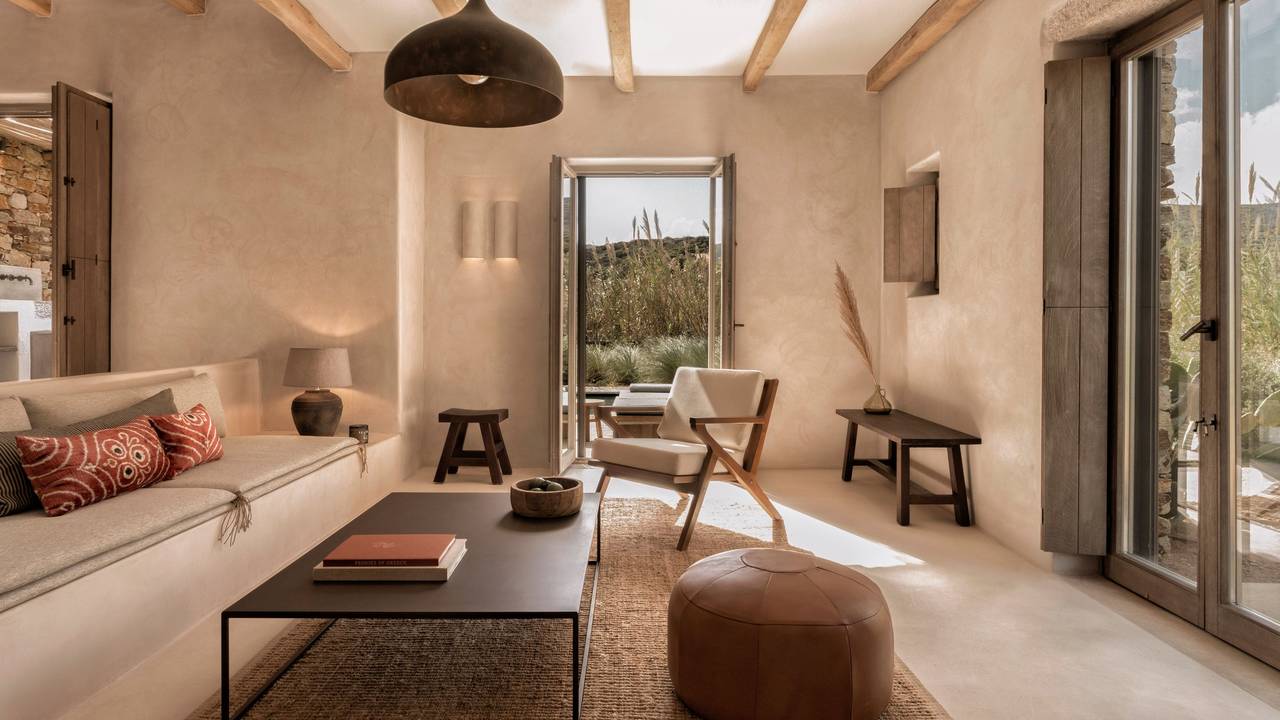 The Rooster leaves no stone unturned when it comes to ensuring a luxurious stay. The hotel features a range of exceptional facilities, including a rejuvenating spa where guests can indulge in a variety of wellness treatments and therapies. Skilled therapists create personalized experiences that rejuvenate the mind, body, and soul, leaving guests feeling refreshed and revitalized.
Food enthusiasts will be delighted by the hotel's on-site restaurant, which serves exquisite local Greek cuisine. The menu is thoughtfully curated, highlighting the freshest ingredients sourced from the surrounding region. Diners can enjoy a culinary journey through the vibrant flavours of Greece while savouring panoramic views of the island's stunning coastline.
For those seeking relaxation under the sun, The Rooster offers a pristine swimming pool surrounded by comfortable loungers and shaded cabanas. Guests can take a refreshing dip in the crystal-clear waters or bask in the warm Mediterranean sun, all while being attended to by attentive staff catering to their every need.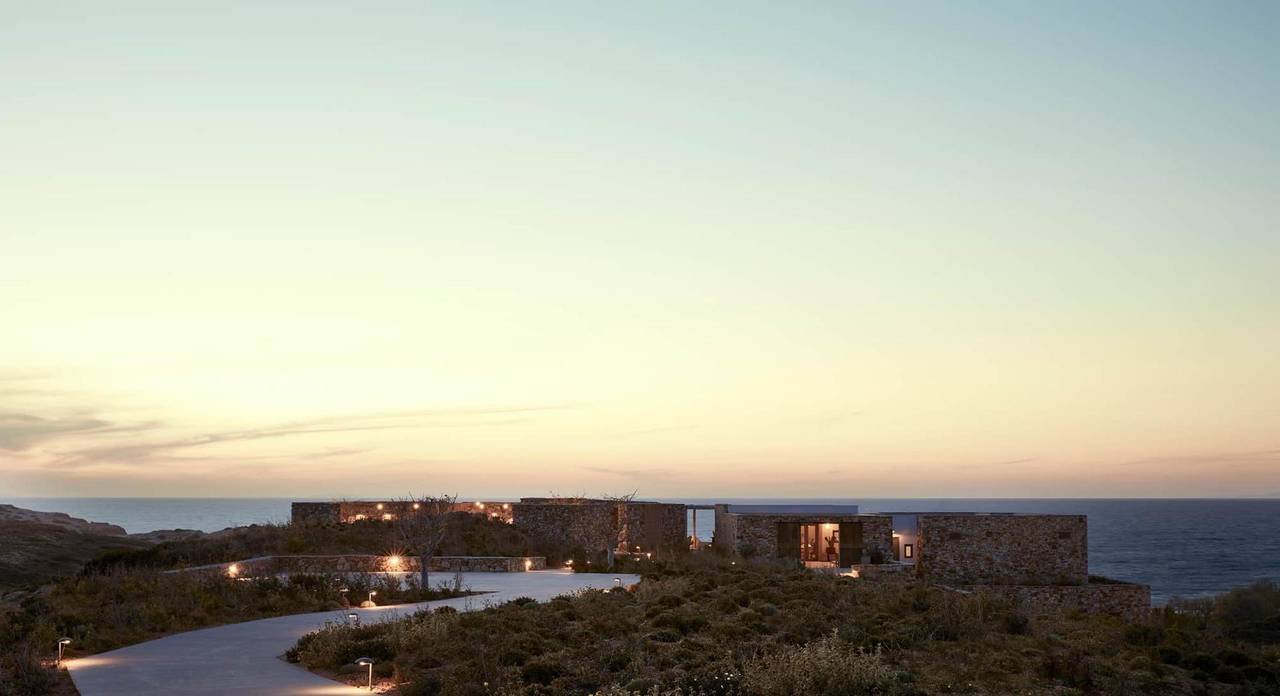 For fitness enthusiasts, the hotel provides a well-equipped fitness centre where guests can maintain their exercise routine while enjoying panoramic views of the Aegean Sea. The state-of-the-art equipment ensures that guests can stay active during their stay and embrace a healthy lifestyle.
The Rooster, a luxury hotel in Anti Paros, Greece, presents an unparalleled retreat where beauty, comfort, and wellness converge. From its thoughtfully designed suites and villas to its exceptional facilities and services, every aspect of this hotel is carefully crafted to provide guests with an unforgettable experience. Whether seeking relaxation, rejuvenation, or exploration, The Rooster is the ultimate destination for those seeking a luxurious escape in the heart of the Cyclades.
Facilities
24-hour front desk
Breakfast
Coffee machine
Essentials
Fitness centre
Restaurant
Spa facilities
Swimming pool
Wi-Fi (free)
More photos
Tap any image to see it in fullscreen
Location
Situated on the idyllic island of Anti Paros, The Rooster offers guests the opportunity to explore the island's natural wonders and immerse themselves in its rich culture. With beach access just moments away, guests can spend their days strolling along the sandy shores, swimming in crystal-clear waters, or engaging in water sports for a dose of adventure.
How to get there
Several transportation options are available to reach the enchanting island of Anti Paros from Athens, Greece. The most convenient and popular method is to take a ferry from Athens' Piraeus Port. Regular ferry services operate between Piraeus and Anti Paros, offering a scenic journey across the Aegean Sea. The ferry typically ranges from 3 to 5 hours, depending on the type of ferry chosen. Travellers can also opt for a domestic flight from Athens International Airport to Paros Island's airport, which is then followed by a short ferry ride or a taxi transfer to Anti Paros.