Cocooned by the jungle on a pristine stretch of the Caribbean, Papaya Playa is a boutique hotel complex of beachfront cabins and cottages that allows one to reconnect to nature with an urban spirit.
Situated on a 900-meter stretch along the Mayan Riviera, the barefoot luxury camp has an urban spirit that encourages visitors to come together and be inspired.
The 87 cabins and houses are spread across the hotel grounds, some sit perched right on the beach's edge, and others are nestled deep in the vast protecting forest offering sanctity and privacy. They are all modestly decorated, with high ceilings, a private bathroom and lots of natural light. The thatch-roofed cabañas are ecologically built with local materials, including palapa roofing, wood/plaster composite walls, and bamboo window coverings. Each possesses a rustic charm while celebrating the luxury of simplicity.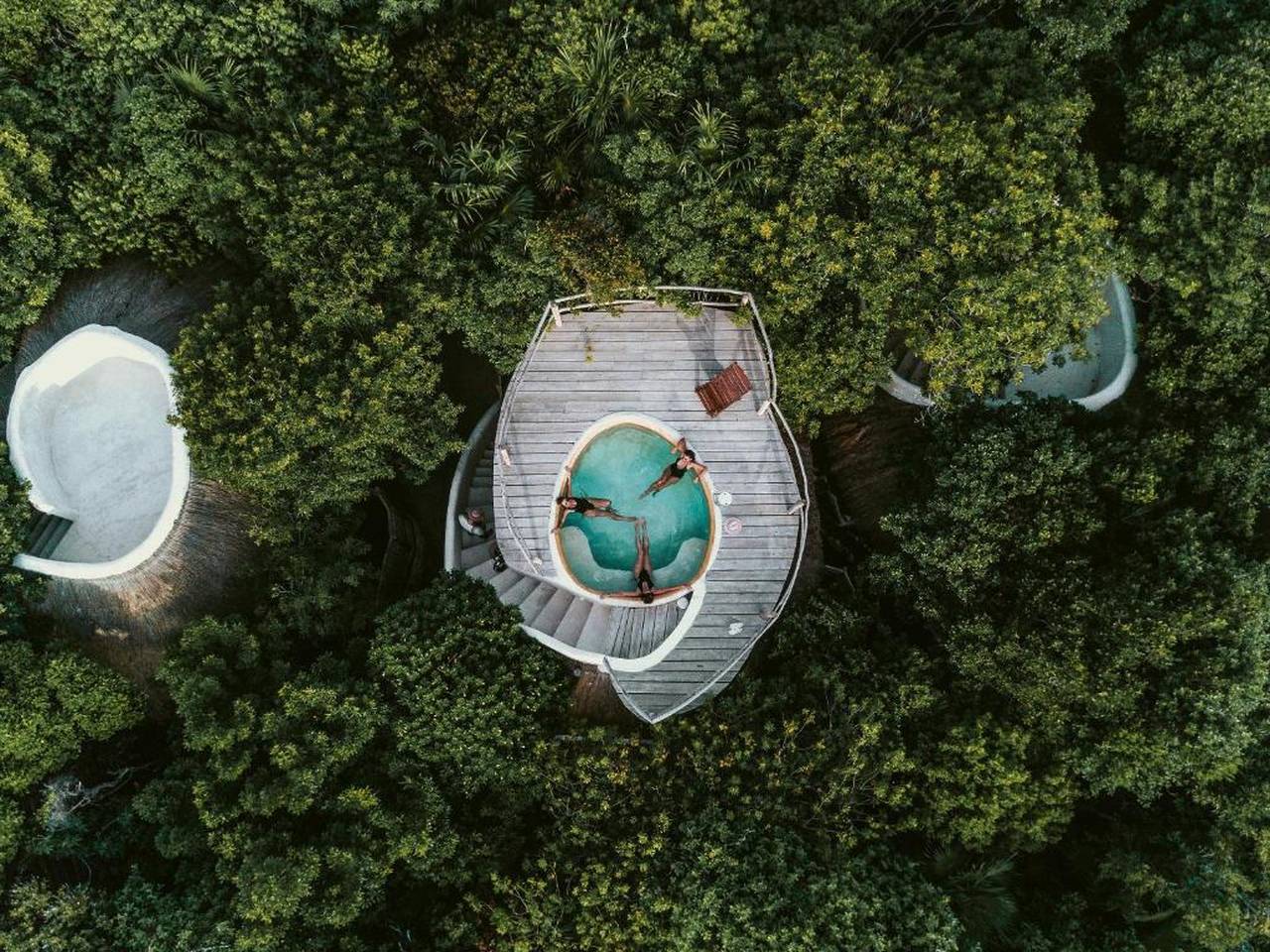 The cabins are purposely designed to encourage residents to soak in the warmth of the elements, both physically and mentally. The separation between man and nature diminishes in these rustic spaces and the absence of electrical outlets becomes a welcome reminder to "truly unplug". The ultimate luxury in most of the cabañas is the private porch, where hammocks swing guests in sync with Tulum's laidback rhythm.
The on-site restaurant is the central feature of the Papaya Beach Club. Morning, day or night, diners enjoy locally sourced specialities. Along the beach, drinks and snacks are served from early morning until late evening.
To top it off Papaya Playa Project also organises live music events every Saturday and once a month a full-moon party on the beachfront. All the events feature music from international DJs at its beach bar.
Facilities
24-hour front desk
Airport shuttle
Breakfast
Coffee machine
Essentials
Restaurant
Spa facilities
Swimming pool
Wi-Fi (free)
More photos
Tap any image to see it in fullscreen
Location
Located around 130km (80 miles) south of Cancun on Mexico's Riviera Maya, Tulum is a popular resort destination for nature-seekers and is flourishing with boutique eco-hotels. It is set near the ancient Mayan city (by the same name) in southwestern Mexico, and it is one of the country's most beautiful archaeological sites. Ideally located on the edge of the Caribbean Sea, it attracts a great many visitors eager to discover the treasures of Mayan civilization and to take advantage of all the superb fine sand beaches and local culture that Tulum has to offer.
How to get there
Tulum is located on the east coast of Mexico (about 2 hours south of Cancun). The closest major airport to Tulum is the Cancun International Airport. There is not a huge amount of public transport in the area, so you'll either need to hire your own car or organise a shuttle bus with the hotel.
Address: Km 4.5 Carretera Tulum Boca Paila, 77780 Tulum, Mexico
View larger map