Designed by legendary architect Tadao Ando, The Shinmonzen hotel seamlessly fuses old and new and manages to accommodate the desires of the modern traveler while respecting the tradition and legacy of Kyoto.
Located in the city's Gion district, the exterior of the Shinmonzen echoes the typical timber slats, kawara roof tiles and low profile buildings that are traditional in this part of Kyoto - you might mistake it for a regular machiya teahouse.
Gion (the district where the hotel is located) is designated as a traditional and preserved district by the city of Kyoto, explains Ando. 'So we were obliged to create a wooden façade and Japanese roof tiles known as kawara. Therefore we tried to design the outside in a traditional Japanese style, but a completely different new modern world can be found inside.'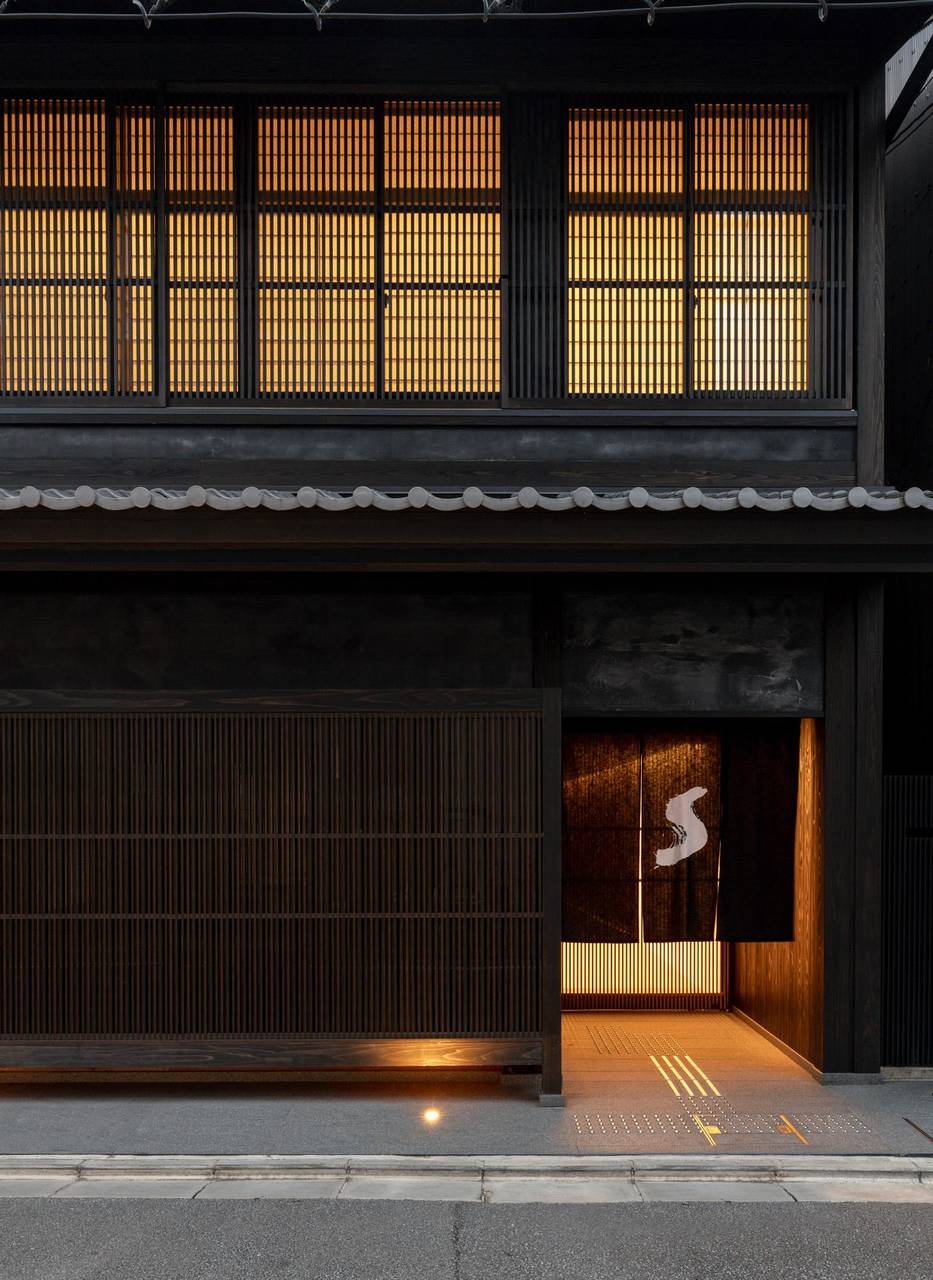 Step inside the hotel, however, and the atmosphere veers into the future: a long corridor, sharply lined with a sweep of raw concrete on one side, and vertical wood slats on the other, flows deep into the unexpectedly modern building. The hotel represents a nuanced fusion of the past, the present, and the future.
The nine suites are spacious and contemporary, with either Western-style beds or low-rise futons on tatami, all with private balconies overlooking the adjacent Shirakawa river – which is shaded by the flowers of cherry blossom trees during Japan's Hanami season.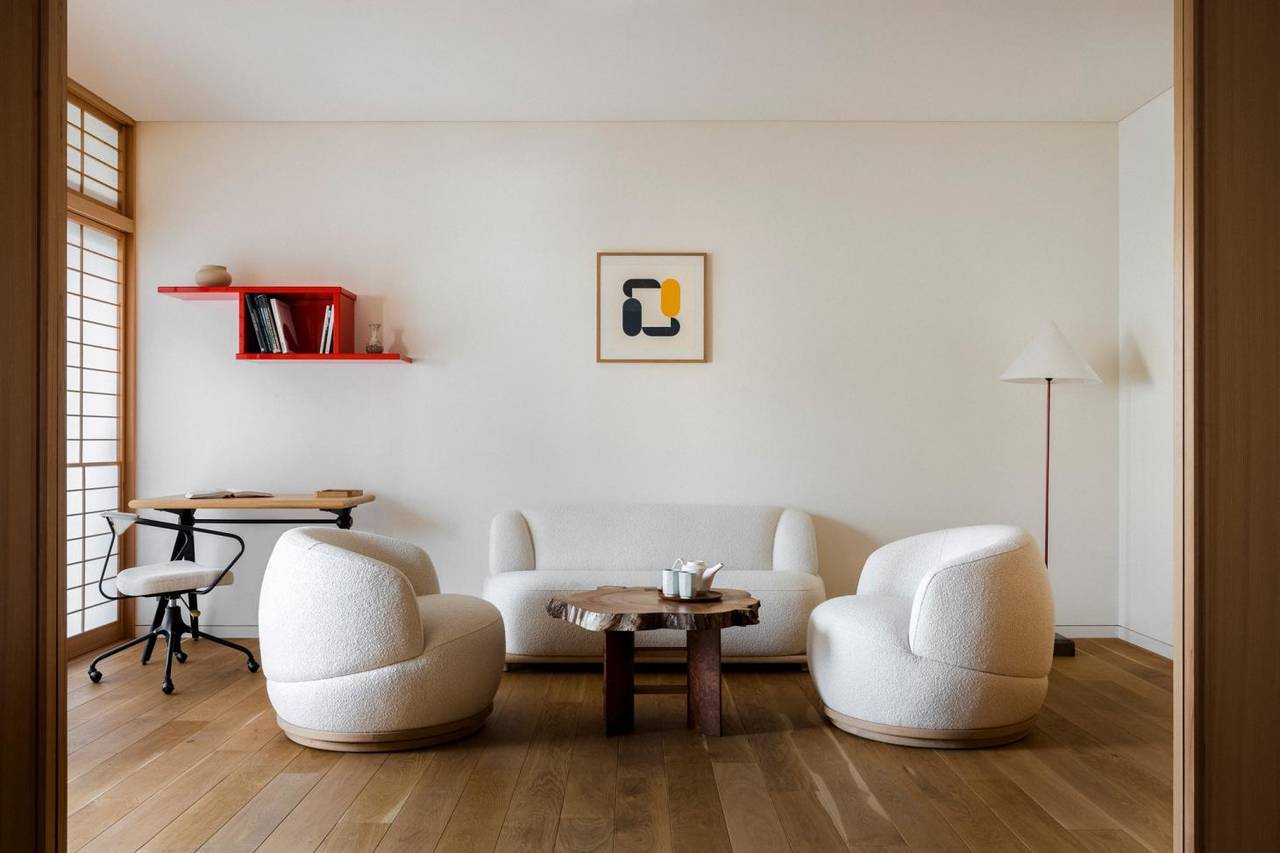 More European influences also come in the form of silver-plated door handles made in France and Italian bed linen alongside artworks by the likes of Damien Hirst, Annie Morris and Louise Bourgeois, as well as Kohei Nawa and Yoon-Young Hur.
The hotel has an on site restaurant (opening soon), day spa and fitness facilities. Each room also has a traditional Hinoki bathtub for an in-suite 'onsen' experience and the hotel provides complimentary Farm-to-Table Breakfast each day.
Facilities
24-hour front desk
Air conditioning
Breakfast
Coffee machine
Essentials
Fitness centre
Heating
Hot Tub
Restaurant
Spa facilities
Wi-Fi (free)
More photos
Tap any image to see it in fullscreen
Location
The hotel is located within talking distance of the legendary Tatsumi bridge, Kyoto's renowned arts and antiques street, and the historic geisha district of Gion. The area of Shirakawa, slightly off the beaten track is dotted with traditional restaurants and cafes, and still retains beautiful traditional Japanese architecture and buildings.
How to get there
The nearest airports are Kansai International Airport (KIX) and Osaka Airport (ITM). Kansai is approximately a 90 minutes drive to the hotel. Osaka Airport is around 60 minutes away by car. Both airports have regular flights to most cities in Japan as well as international destinations.
If you are coming by train from Osaka, Tokyo or Kobe then you'll arrive at the Kyoto Train station. The hotel is around 10 minutes by taxi from there.
Address: 235 Nishino-cho, Shinmonzen-dori, Higashiyama-ku, Kyoto 605 0088
View larger map